Join us on Wednesday, August 26, 2015 for:
Changing the shape of voting in Whatcom County
Coming August 26, 2015
Whatcom County voters will face a number of issues on the November ballot. These proposals, from the Charter Review Commission and from the County Council, could have a profound impact on the way we vote and the shape of the council we elect. We'll explore these proposals at our Aug. 26 meeting.  Two important proposals would change the way council members are elected. One, proposed by the Charter Review Commission, would require district-only voting for council members in both the primary and general election. Another, proposed by County Council, would redraw the electoral map to create five council districts instead of the current three.
Among the other questions on the ballot proposed by the Charter Review Commission:
–Limiting council members and the county executive to three terms.
–Any proposed ballot measure changing an amendment approved by two-thirds of the voters would require a 7-0 vote by County Council.
–Any proposed ballot measure to change County Council election procedures would require a 7-0 vote by council.
We'll have two knowledgeable guests—County Council Member Rud Browne and Charter Review Commissioner Ken Bell at our meeting to talk about these measures and why voters should say yes or no.
 To reserve ticket(s) for the next Bellingham City Club meeting click this link: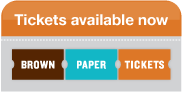 TICKET SALES END 11:50AM, MONDAY AUGUST 24TH 
About City Club Programs
Founded in 1993, the Bellingham City Club is a non-partisan civic organization with over 450 members that fosters dialogue and debate on important issues facing our community. City Club meets for lunch on the 4th Wednesday of the month at Northwood Hall (3240 Northwest Ave, Bellingham, WA).
11:30 a.m.: Doors open
11:50 a.m.: Buffet lunch is served
12:20 p.m.: Program start
1:30 p.m.: Program end
Lunch costs $13 for members, $18 for non-members and $5 for Young Adults (29 and under) when purchased in advance on Brown Paper Tickets; a limited number of tickets may be available at the door at the cost of $15 for members and $20 for guests. The program is open to the public.